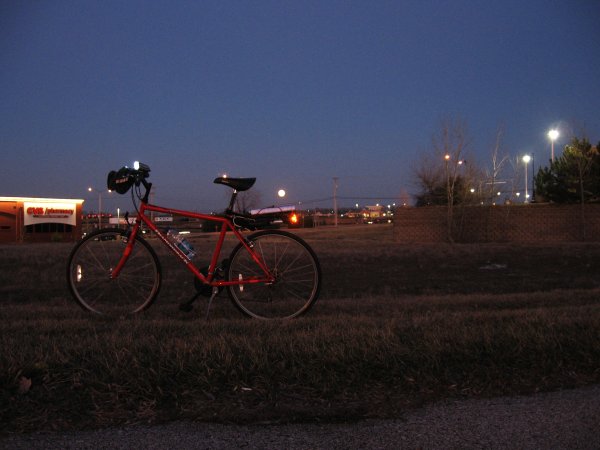 I got home a little later than usual, just in time to snap a twilight pic with the moon over my cargo rack.

I had to stop and pick up a paycheck for my wife, head to the bank, etc. Put a few extra miles onto my return trip. Fun stuff!

Anyhow, I'm gonna crash. I might have a long ride tomorrow.