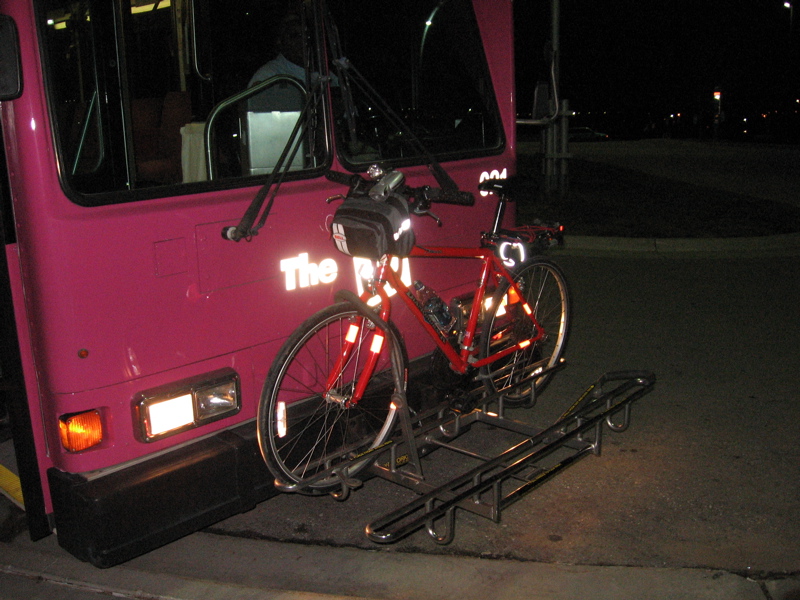 Photo: The fold-down bicycle racks on "The JO" buses accommodate two bikes. I snapped this pic of my Outlook on the rack this morning. From what I can tell, every Metro and MAX bus has a similar setup.

I had to tie up some loose ends with my current job in preparation to convert from contractor to salary next week. Basically, I had to drop some stuff off at the office near Metcalf and College Blvd. I thought about just taking my car, but last night I prepped for a bit of a longer commute (a little more than 11 miles for the morning jaunt), got up about 4:30 this morning, hit the road by 5, and did it.

I am currently on the bus (I heart bluetooth/MacBook Internet goodness!), which is a route that I don't usually take. It uses only surface streets and takes more than twice as long to arrive downtown. I left early enough that I can still make it to work in plenty of time, though.