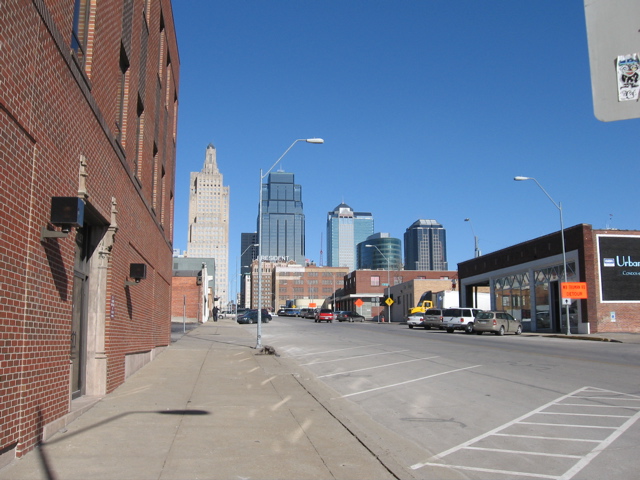 Photo: Riding up Baltimore. Okay, I pulled onto the sidewalk to dig the camera out, I was not actually RIDING when I took it.

Temps finally hit double digits, and I got an insane craving for Lulu's Thai Noodles so I hopped on the bike. It's only about 2.5 miles round trip, but it was a chilly ride, especially barreling down Broadway at a good 30 MPH clip. I took Baltimore back north because construction on Broadway is brutal right now.

Mmm. Noodles. Lulu's comes highly recommended if you live or work downtown.