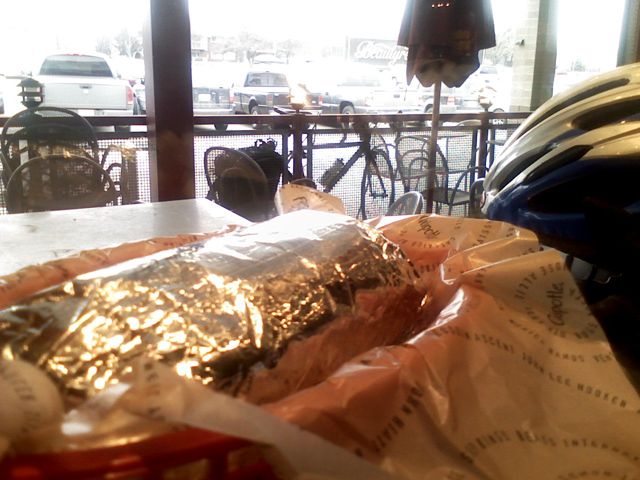 "Nom nom nom" is the lolcatesque onomatopoeia used to describe the sound of chewing, usually with your mouth open. This photo is me about to nom nom nom on a huge Chipotle burrito. I swung by Chipotle on my way to the monthly KC PHP User's Group meeting. It was almost 50 degrees and overcast upon departure. Other errands-by-bike today included a couple miles to the pharmacy.

Unfortunately, while I was at my meeting, the temperatures not only dropped like a rock, but the sky opened up and started raining. Rain and near-freezing temperatures aren't quite my thing, and a friend offered to give me a ride home. Had home been less than the 7 miles away, or maybe had I been able to avoid riding on Quivira, one of the more treacherous arterials out here, I would have turned him down.

Oh well. 9 miles is better than zero, which is what most of my weekends have been like recently.