Not much to say about last night's commute. This morning, I was extra hungry and there wasn't anything tasty at home, so I stopped by Burger King for some breakfast to eat at the bus stop. Once downtown, I saw the remnants of a pretty serious car crash. Lorin swung by to have coffee with me. It's been a few weeks, so that was cool. We bewailed the current state of the presidential race, bickered about music, and discussed the upcoming Bike To Work Week plans.

I swear, this time of year I spend almost as much time cleaning or fixing my bike as I do riding it. Okay, not quite, but I do spend more than a mere morsel of my week doing preventive maintenance, adjustments or repairs. If my bike is in any kind of disrepair, I pretty much have to figure out what's going on. Noisy chains, noisy brakes, and crufty shifting are not an option. Last night's clean and tune took a few hours but it was worth it.

I can tell you that I found the most awesomest degreasing agent ever made. Brakleen. Holy moly! Not only did it shine my rear gear cluster and chainrings up, but it evaporated in about a minute even outdoors in sub-freezing temperatures!

Anyways, here are some obligatory photos. Bath time for bikey!

My whole bike was covered in this grimy film: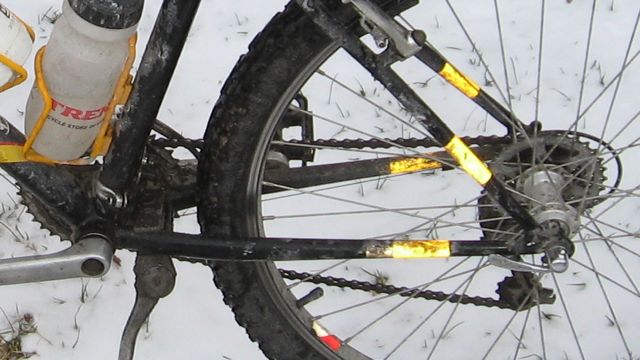 I took the wheels off and scrubbed them down first, then threw the rest of the bike in the tub. First upside-down, then right-side up like this, but leaning over so it wasn't resting on the rear derailleur: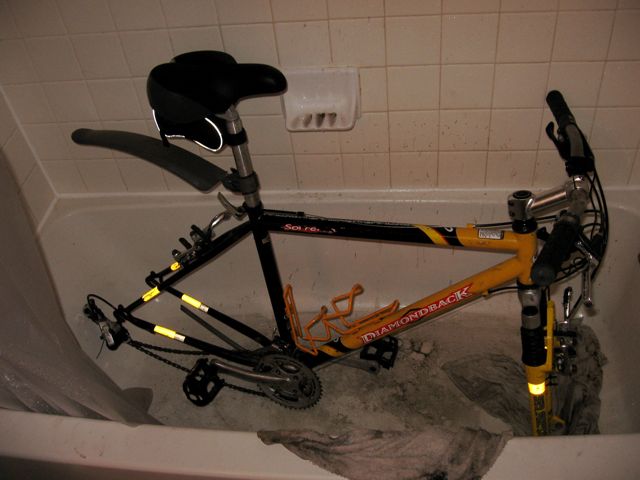 The rear cluster. I cleaned it with Brakleen and ran a rag between sprockets while it was still off the bike. This photo was after I re-lubed the drivetrain and all that good stuff.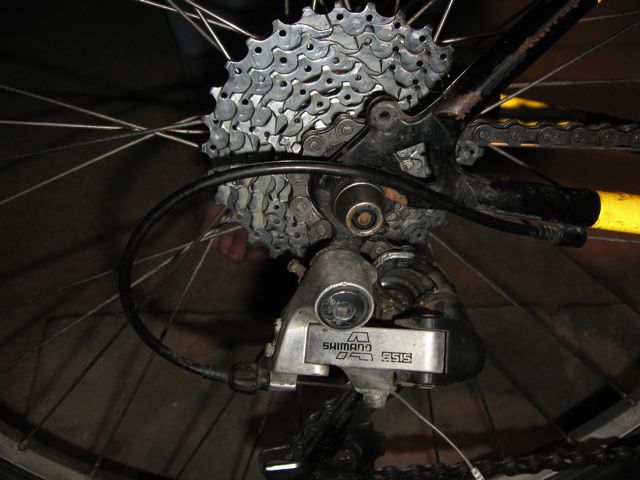 The Goat is clean! Sorry for the over-exposure. The reflector tape throws it off and I mis-calculated the exposure time.




Random Tunage:
Des'ree - Dreams can come true
Sixpence None The Richer - Breathe