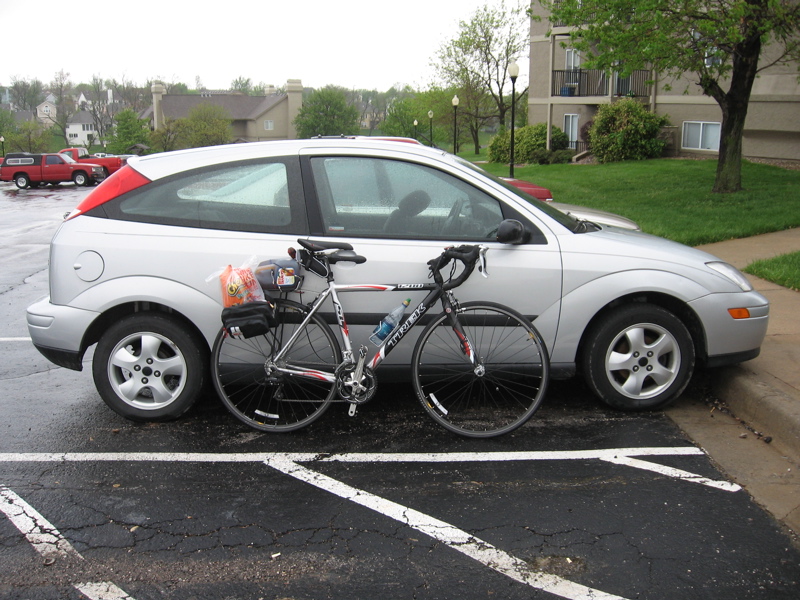 Photo: The wet Trek, loaded with some wet groceries, next to my wet Focus. This is getting old.

As you can see, I hijacked my handlebar bag to use as a mini pannier for my rack. Soon I will get some proper panniers. For now, this will work.

Today over lunch, I rode around a bit.

This evening has been hectic, and not just because of the rain. I hope tomorrow is smoother.