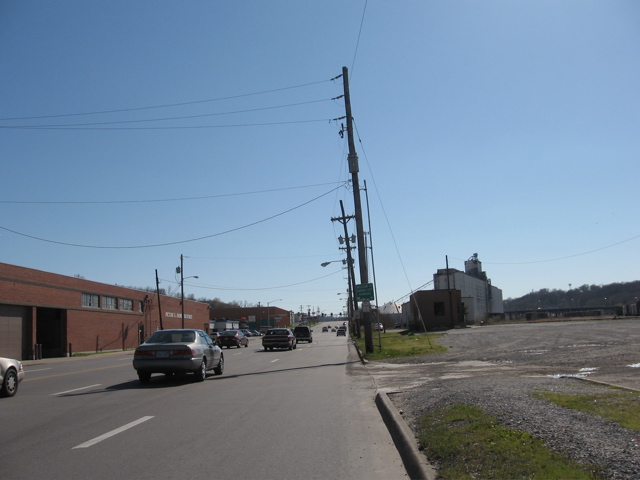 Photo: Southwest Boulevard, leaving Kansas City.

No bus today. I mean, the bus was probably running. I probably could have taken it, but I did not. After talking to Eric from KCBike.Info and Jeff from Greased Melon, I decided to go for it. Props to them, as I probably wouldn't have had the courage to blindly hop on the road and go here without doing a reality check with fellow cyclists first. I took Broadway to Southwest Boulevard, which turns into Merriam lane, which lands me awfully close to the Trek store that hosts my usual Monday night group ride.

I'm here. I made it; by the time I get home, I'll have ridden all the way home from work without any help other than my lunch and my trusty steel steed.