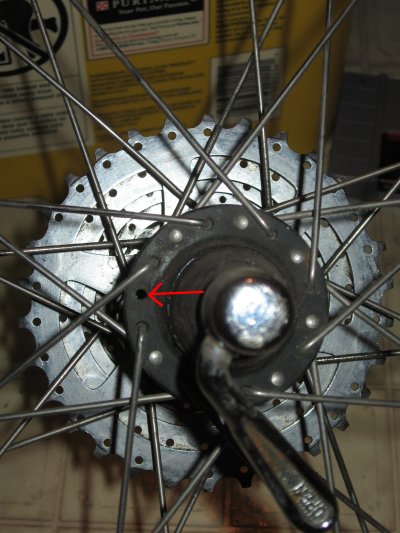 Or maybe I should say it always fails.

I was checking and airing up my tires in preparation for this morning's ride, when I noticed something wasn't quite right. It ended up being a broken spoke.

I've never broken a spoke before. They're cheap enough and easily replaced. But, since I noticed it right as I was preparing to leave for my ride this morning, I had a bit of a dilemma. My options were:

1. Ride with the bad spoke, and tighten the ones around it to keep the wheel true
2. Ride the mountain bike, without a computer to track my miles, without clipless pedals, and with evil knobby tires
3. Steal the wheel off the mountain bike, swap my slick tire onto it.
4. Put the mountain bike's rear wheel, knobby tire and all, onto my hybrid.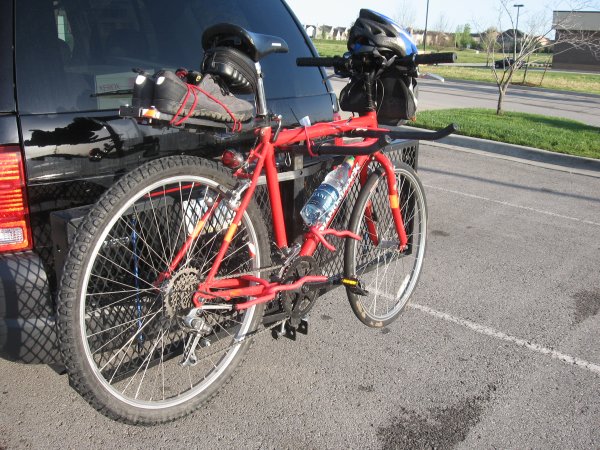 I went with the last option in the name of simplicity. The end result? Knobby rear tire and slick front tire as seen in the photo to the left.