Back in the fall, I used to ride to church quite often. It's a little further than my usual commuting destination (3.5 miles). I didn't ride to church much over the winter months, so this is my first crack at it in a while.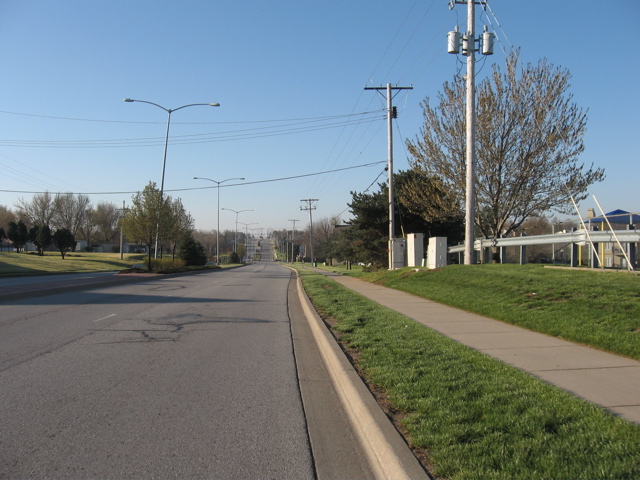 It's almost the same route that I take to the bus every day. I climb the big hill (pictured from a distance of about 1/4 mile) and then over the viaduct on 127th, except I never go north, I keep going east on 127th. For those of you in KC, my church is still a new community, and we're meeting at Olathe East High School. It was nice riding it in the bright morning sun at 8:15 instead of having the sun blinding me (and motorists) as it peeks over the horizon at 6:15 in the morning. The temperature was a bit lower than 40 degrees. A t-shirt, long pants and a hoodie sufficed.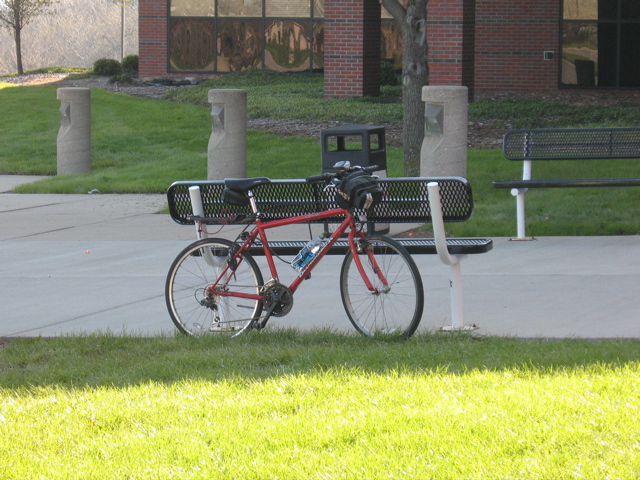 I locked my bike to a bench in front of the school once I arrived. I carried a rugby shirt and my laptop in my backpack, and shoes on my rear rack. I could get away with wearing a black t-shirt, blue jeans and cycling shoes in church; We're pretty laid back, but I personally wouldn't do it. A rugby shirt and dockers is about as informal as I get at church.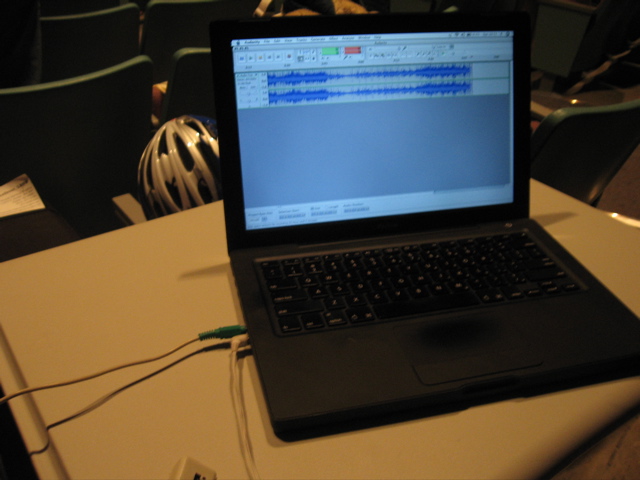 The past 2 years, my church's praise team has played at Rock The Light, a yearly Christian music festival in Kansas City. Today, I'm recording them live for this year's demo CD as they attempt to get into the lineup again. MacBook + Audacity = Awesome.