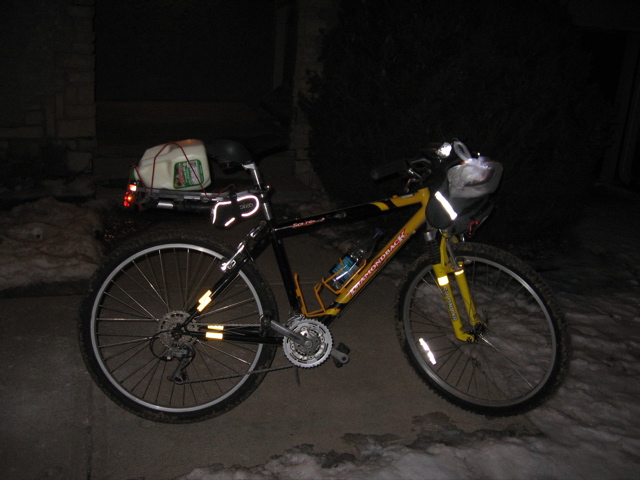 Tonight was windy, seemingly all the way home into the wind. I'm not so sure how that happened, but the wind was evil, cold, and it carried salt and sandy road debris through the air right into my face. I eventually put my ski goggles on.

I had to swing by the grocery store on the way home, too. This is usually a bit of a challenge, because my commute usually has me pretty encumbered as is. The photo shows my makeshift way of getting spaghetti makings and a gallon of milk home while carrying about 30 pounds of work gear, computer equipment and clothes in my backpack.

Of course, I didn't consult my wife before leaving the store, so now I'm getting sent back out into the arctic blast.

G'night, folks!