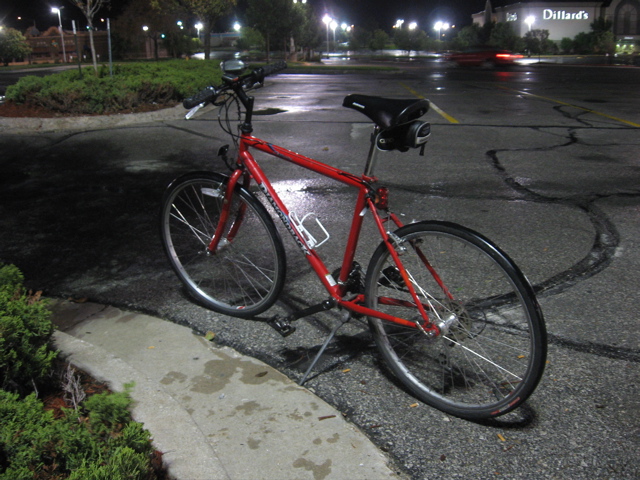 Today, I dropped my car off at the mall, then unloaded my bike and rode to the bus stop. This will un-complicate things a lot this evening. People eventually started showing up at the bus stop, Lorin on his Schwinn SuperSport included. When the Express bus pulled up, I noticed something different. There was already a bike on the rack. Three bikes and a rack that holds only two. This is a good problem to have.

Fortunately, since this is the last stop before downtown, I brought my bike on board and sat at the front of the bus with my bike in the aisle. Everything worked out just fine.

The rain and wind absolutely pummelled my neighborhood last night. The roads and parking lots still had lots of standing water on them, with plenty of debris from the storm littering the pavement.

Random Tunage:
Pob - Boiler
Chemical Brothers - Where do I begin?