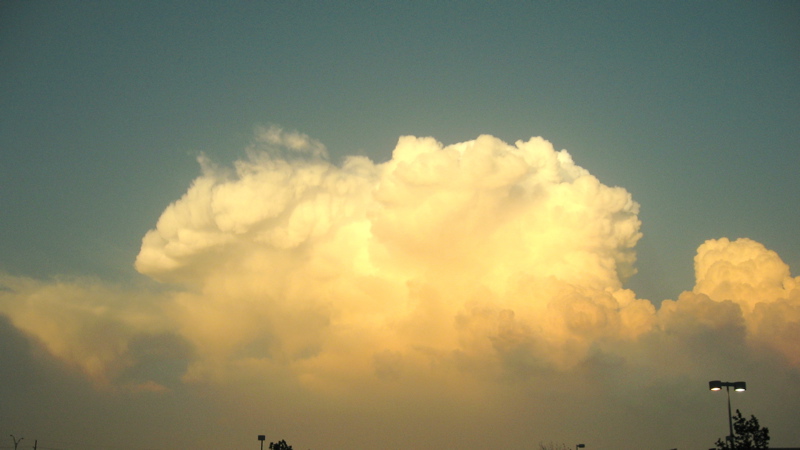 Photo: the picture I was going to post last night. I got too busy though. Random storms popped up all over the central plains yesterday. This was one to the east of us, so the sun is setting to my back in this photo.

Well, we got rid of the wind, but it was about 55 degrees when I left home this morning. I grabbed my bike, and started to wheel it outside. When I got out, I immediately got chilled to the bone. Whoa! Time for the hoodie! I darted back indoors for a sweatshirt, and hopped on the bike.

Other than wishing I'd also grabbed my full-finger 180s Enduro gloves to go with my hoodie, it was a nice ride in. I really need some good, solid rest this weekend, though. Going back to work after an 11-day hiatus is brutal.