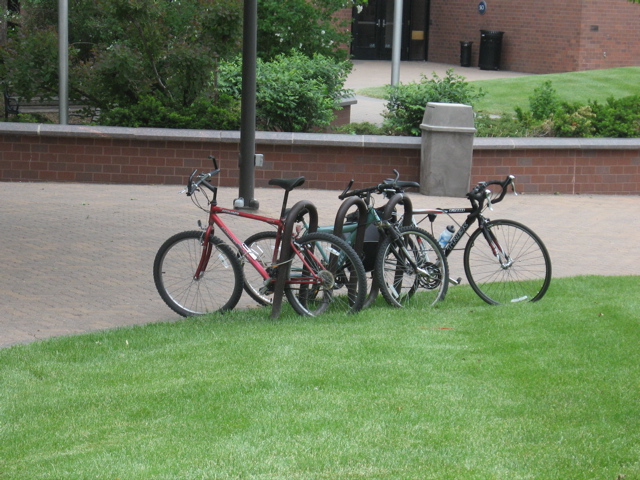 Photo: Even if I can't find any bike commuters downtown, the college campus never fails to provide some company for my bike. Even if it's a Road Master and a Huffy. Bike Shaped Objects. How Quaint.

Not much to say about this evening's ride. I'm not done yet, as I'm still at the college where my wife works. I'm relaxing a bit before heading out to get supper. The clouds are rolling in, the air is cooling off, and it looks like we might be in for some rain soon.

I finally got around to charting routes TO WORK and FROM WORK for after my wife and I move in June. Click the links to see them. It should work pretty well, and if I can keep my speed up, I should be able to make it in under an hour.