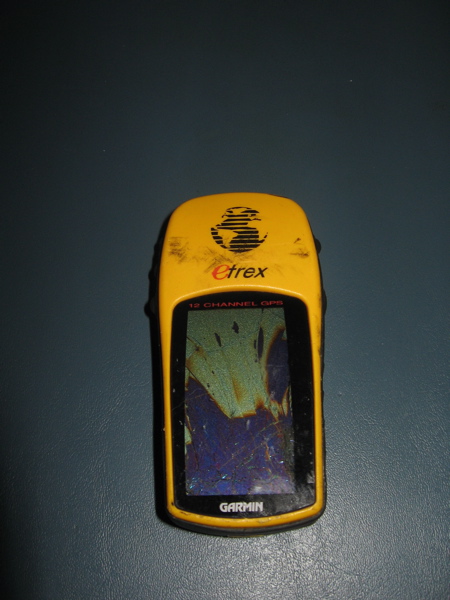 I hit a bump at about 35 MPH on Nieman en route to the Trek Store. eTrex flew off, I hit the brakes and got off the road to rescue it, just in time to see it get run over by 2 different cars. Needless to say, el eTrex es no mas.

I went to CVS for a light lunch today, and grabbed a pre-ride half sandwich before going to JCCC.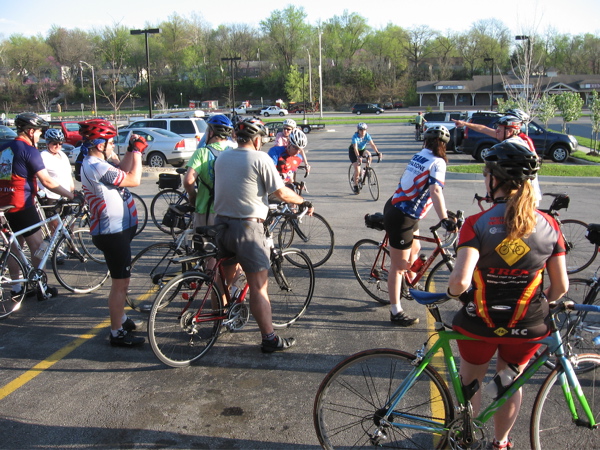 From JCCC to the Trek Store was a little over 9 miles, We rode a notch under 11 miles on the group ride, and my journey homeward was 13 miles on the nose once you count a detour to the grocery store.
All of today's riding totalled 39 miles.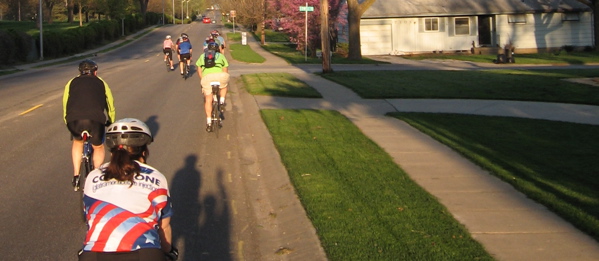 Since I cratered the eTrex I bought a cheapo $20 Trek bike computer for the time being. The recovery ride was fun, I'd say close to 35 people showed up. My ride home was uneventful but slow (11.5 MPH average)