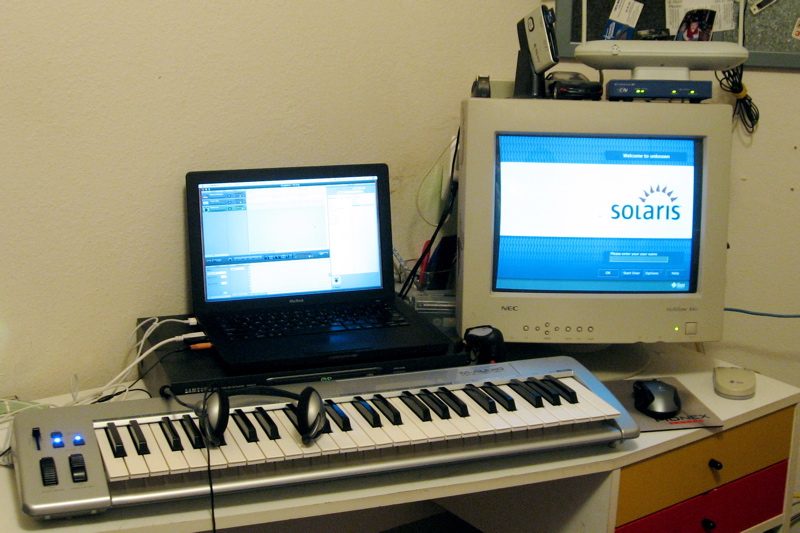 Photo: My desk featuring my new M-Audio Keystation.

When I got to JCCC tonight...err, it's almost 1:00 AM. So... When I got to JCCC last night, I decided to go pick up a keyboard. I have a great many hobbies, and music is one of them. I like producing, recording, mixing, and listening to music. Although, I usually suck at all of those except for listening.

Anyhow, I ended up scoring an M-Audio Keystation 49e and it works great with GarageBand on my Mac. I also play a little bit of bass guitar, but I also suck at that. Hopefully I'll eventually get good at something other than listening to music.