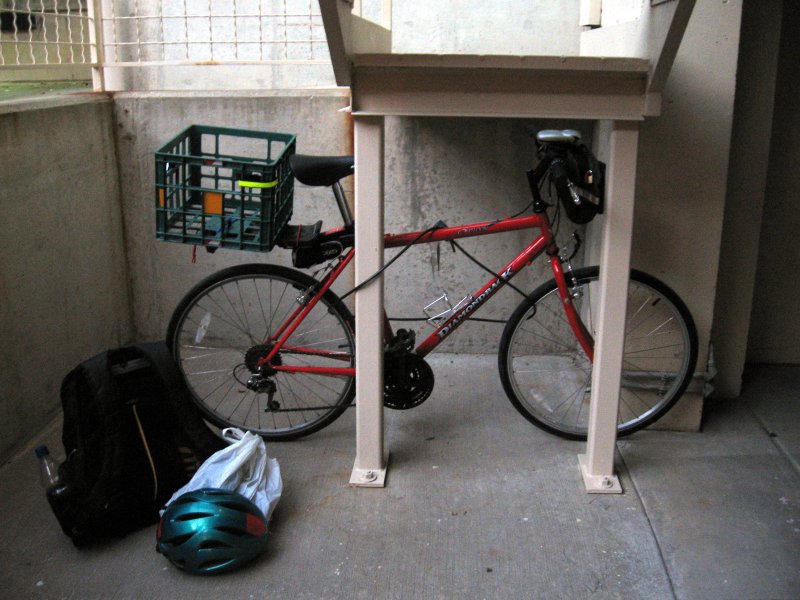 Photo: Parked under an obscure stairwell next to the building my new associate orientation is in.

I'm on lunch at the Central Library downtown. I found out that I get my bus pass today! The company subsidizes all but $15 of monthly bus fare, encouraging associates to take public transportation if possible. This should cut down the amount of money I'm spending on the bus by a good $50 a month or more.

Orientation and training is going well. Even though I've been working for this company for almost six months now, I am finally starting to really learn what's up with this company and its origins. It's a little on the dry side, but it isn't too bad.

I'm going to finish up my sandwich and ride on back to orientation. Then I'll hop on the bus tonight for free :) w00t!