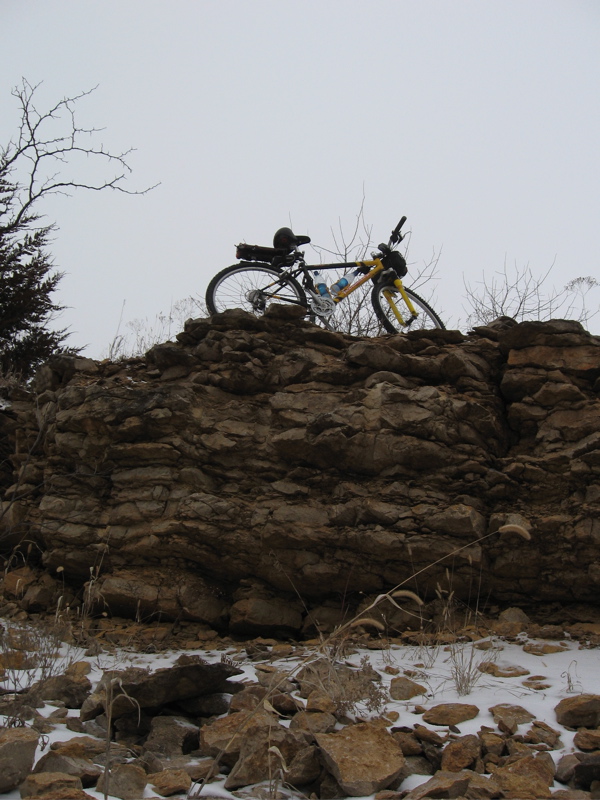 I decided with the weather, it would be a novel idea to go have some singletrack fun after making two MORE grocery trips today, and playing around on my way to the pharmacy - the shortest way is to go through a field, which is fun on a mountain bike.

There are a few acres of abandoned yet practically unusable land kind of between my apartment and one of the entrances to the Mill Creek Streamway MUP/Bike Trail. I've walked around in it a few years ago, and recall there being some wheel ruts but it mostly looked like paths that deer had carved through the brush.

I also did some rock climbing. All in all, I put on about 4 miles today, but less than a mile of that was on pavement, and it was snowy pavement anyways. There was a LOT of climbing involved in the pseudo-wilderness, but it was fun, and the return trip was mostly downhill.

Click the photo for a page with all the pictures I took.